Emergency Dental Appointments: Same Day Bookings with Our Highly Trained Dentists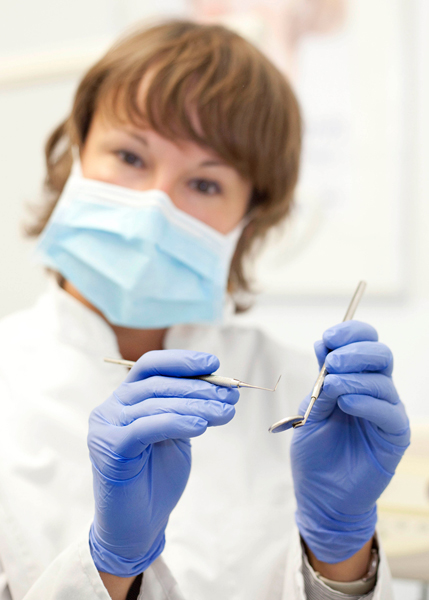 If you have a dental emergency in North London, Blue Light Dental & Aesthetic Clinic can help relieve the pain and solve the problem.
We know how painful dental emergencies can be. So we offer same-day appointments with our experienced dentists.
Whatever your dental emergency, don't suffer in silence. Our team is qualified, experienced and well-equipped to deal with dental problems big and small. From chipped teeth to dental abscesses, to gum and tooth pain, we can help.
Even if you don't think your dental emergency is critical, it's better to be safe than sorry. Our friendly dentists can relieve your pain or discomfort and get to the root of the problem.
What to Expect from an Emergency Dentist Appointment
Be Seen on the Same Day
Once you give us a call, we'll give you the earliest available appointment, either on the same or the following day. We are open six days a week, Monday to Saturday, so even if you have a weekend emergency, we can see you. We want to ease your discomfort and solve your dental problem as soon as possible.
Pain Relief
If your dental emergency is causing you pain, that's the first thing we'll address when you arrive. We'll ease your discomfort before solving the underlying cause. If you need to have any work done — such as a tooth extraction — we can use our CompuDent and Wand system to provide a completely pain-free anaesthetic injection.
Solving the Problem
At your emergency dentist appointment, after easing your pain, we'll begin to solve the problem. We can perform a range of treatments on the day, such as repairing braces, dentures, implants or crowns and performing pain-free tooth extractions of infected teeth or troublesome wisdom teeth. If you need a follow-up appointment to continue treatment, your dentist will give you a thorough and informative treatment plan and book your future appointment.
Types of Dental Emergencies We Can Help with
If you're experiencing pain or discomfort around your teeth, gums or jaw, it's best to book an emergency dentist appointment. We can help with a wide range of issues, but here are some of the most common dental emergencies we can help with.
Lost Crown
Broken Tooth
Toothache or Gum Pain
Abscess
Loose or Lost Fillings
Broken Braces, Dentures or Implants
Contact Us Today for an Emergency Dentist Appointment
So if you have a dental emergency that's causing you pain or discomfort, don't hesitate to get in touch. We'll see you as soon as possible and provide the pain relief and solution you need.
The fastest way to secure your emergency dentist appointment is to give us a call on 020 8340 0666 or 0793 3822 644 and speak to one of our friendly members of staff. They can find you an appointment, offer advice and give you directions to our dental clinic.