Looking for teeth whitening in North London? Here, the Blue Light Dental team tell you all about the treatment and how to find a reputable dentist to get your teeth looking pearly white.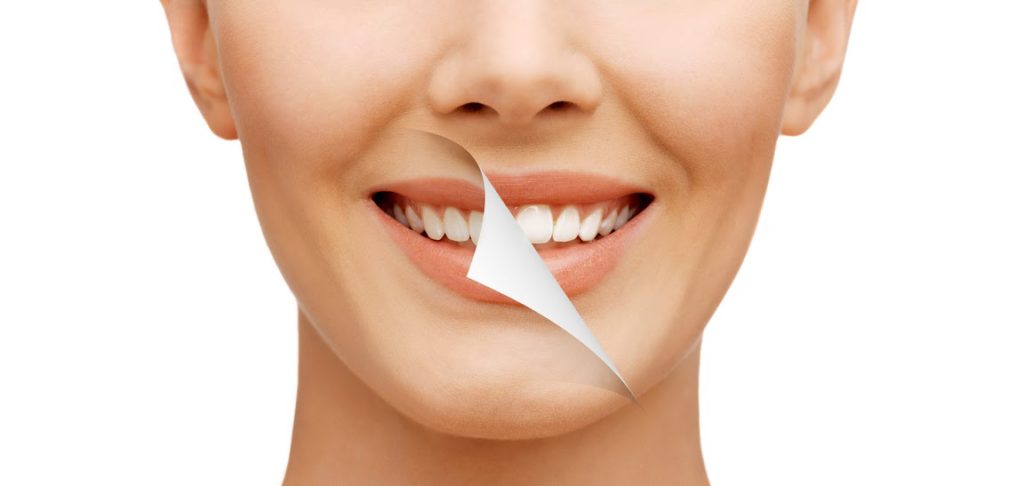 Teeth whitening is becoming increasingly popular, as many people look for a way to eradicate the damage done to their colour of teeth over many years. Discolouration of teeth is a common side-effect of having food and drinks such as red wine, tea and sauces. Cutting back on these can help with the discolouration of teeth, but many people choose to have treatment to make teeth whiter.
Discoloured teeth can have a knock-on effect on people's confidence, even leading to anxiety about smiling for some. Everyone should feel happy with their smile, which is why teeth whitening is such a popular option. Many brides and grooms are choosing to have teeth whitening before the big day to have fabulous smiles for the wedding photos.
Teeth whitening is no easy process, though, and many cheap products that claim to whiten your teeth can be ineffective or dangerous to use. Many off-the-shelf teeth whitening products don't contain enough of the active whitening ingredient to have an effect. At the Blue Light Dental clinic in North London, we always recommend talking to a professional dentist about teeth whitening.
Teeth whitening in North London is easy with Blue Light Dental. We provide the very best laser teeth whitening in London, with guaranteed results and ultimate safety, and are happy to discuss the best look and treatment for you.
What Can I Expect from Teeth Whitening Laser Treatment?
Before any teeth whitening treatment, it's important to book a consultation at a dental clinic in London. If you are planning to have your teeth whitened for a wedding, be sure to book a consultation in advance so that you have time to discuss the options.
Thanks to revolutionary technology, you will be able to see the results from teeth whitening after about an hour. To make sure the results last as long as possible, it's important to brush twice a day after the treatment, floss, and be wary of food and drinks which can stain teeth.
We also highly recommend that patients have a scale and polish before any treatment. This means that teeth are the cleanest they can possibly be before the treatment, resulting in maximum levels of whiteness.
The Treatment: Laser Teeth Whitening London (Zoom)
The teeth whitening technology we use at the Blue Light Dental clinic in North London is Phillips Zoom. A gel containing hydrogen peroxide is initially added to teeth. Next, the Zoom in-office lamp is used to activate the hydrogen peroxide, which helps penetrate the surface of the teeth to whiten them. The treatment consists of four 15-minute sessions of bleaching. After one hour, you can walk out of the dental clinic with teeth up to eight times whiter!
This treatment has been successful for thousands of people looking for whiter teeth. Laser teeth whitening in North in London is a popular choice and you won't be disappointed with the results.
Finding a Teeth Whitening Service in North London
It's essential to find a registered practitioner who can legally carry out teeth whitening in London. All registered dentists can be found on the General Dentist Council (GDC) website. It is a compulsory requirement to have a GDC regulation to practice dentistry in the UK.
Be aware that many beauty salons offer teeth whitening services, but are not licensed to do so, making it illegal. In 2015, the GDC prosecuted 24 people for illegally offering the service. It is not safe to have your teeth whitened without a registered practitioner. At Blue Light Dental Clinic, our dentists are qualified to provide laser teeth whitening services.
Check the reviews and testimonials of previous customers to find a recommended dentist. You want to know that you're in safe hands and will have the best possible care throughout the teeth whitening process — from the initial consultation to the final, gleaming results!
At Blue Light Dental clinic in North London, our dentists are registered to carry out laser teeth whitening. We offer 0% interest for 12 months making payments accessible to everyone. We have many happy customers with brighter smiles. Book a free e-consultation today to find out more.