Polski dentysta w Londynie
Gratulujemy! Znaleźli Państwo Bardzo Dobrego Dentyste. Mamy ponad 20 lat doświadczenia w stomatologii.
W Londynie jestesmy od ponad 5 lat. Znajdujemy się w północnym Londynie, niedaleko Crouch End and Wood Green. Najbliższa stacja metra to Turnpike Lane na Picadilly Line oraz stacja pociagow Hornsey Station.

Oferujemy wysokiej jakości usługi niezależnie od NHS. Profesjonalizm i najlepsza technologia jest naszą wizytowką. Pacjenci są pewni doskonałych rezultatów, bezbolesnych zabiegów i bezpiecznych procedur.  Zawsze staramy się dobrze wysłuchac potrzeb pacjenta, bardzo chętnie przyjmujemy pacjentów, ktorzy maja fobie igłową i boją się dentysty. Po wizytach w naszym gabinecie pacjenci są zrelaksowani i zadowoleni. Większość naszych pacjentów przychodzi z rekomendacji i polecenia.
W Blue Light Dental Clinic oferujemy Państwu usługi z zakresu stomatologii zachowawczej, rodzinnej, implanty, profesjonalne wybielanie zębów, a także prostowanie zębow w bardzo krotkim czasie 6ciu miesiecy. Profilaktyka, stomatologia zachowawcza, estetyczna, bezbolesne usuwanie zębów oraz protetyka – w tym ekspresowa naprawa protez. Zadzwoń i umów się na wizytę jeszcze dziś! Jesteśmy także specjalistami z zakresu medycyny estetycznej. W naszej ofercie znajdują się odmładzające zabiegi kosmetyczne z użyciem najwyższej klasy botoxu oraz wypełniaczy.
Nasz adres to: Blue Light Dental Clinic, 75 Tottenham Lane, London, N8 9BE. Telefon: 0208 3400 666.
Prosze przeczytac co pisza o nas pacjenci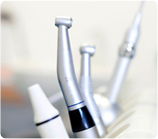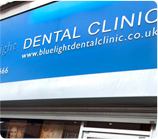 Odmładzające zabiegi na twarz i szyje.
Naszym celem jest odmładzanie twarzy przy użyciu wysokiej jakości botoxu, kwasu hialuronowego i laserów. Wszystkie zabiegi są bardzo bezpieczne i zawsze odwracalne. Rezultaty są zawsze bardzo naturalne i pacjenci są zadowoleni. Redukujemy linie na czole, między brwiami, kurze łapki. Udoskonalamy linie kształtu twarzy, ujędrniamy skóre twarzy i szyi. Kształtujemy policzki, dolinę łez i bruzdy nosowo-wargowe.
Implanty:
Wykonujemy implanty do uzupełniania brakujących zębów. Implant jest to tytanowa śruba, która zastępuje korzeń zęba. Korona zęba jest odbudowywana z wysokiej jakosci porcelany. Bardzo popularne jest wykonywanie implantów do ustabilizowania dolnych całkowitych protez.
Prostowanie zębów:

Stosujemy rewelacjyną metodę do prostowania zębów. Rezultaty są wspaniałe, osiągnięte w bardzo krótkim czasie.
System jest dyskretny, mało widoczny poniewaź używamy przeźroczystych zamków ortodontycznych. Leczenie jest w szczególnosci polecane dla doroslych. Poniżej jeden z wielu naszych szczęśliwych pacjętów po zakończonym leczeniu.